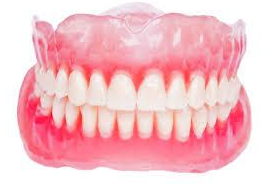 Dentures are custom-made replacements for absent teeth and can be taken out and put back into your mouth. While dentures take some getting used to, and will never feel exactly the same as natural teeth, today's dentures are natural looking and more comfortable than ever.
Benefits of Dentures
Replacing absent teeth will help to improve your appearance and smile. Without support from the denture, facial muscles sag, making a person look older. Dentures can help you eat and speak more comfortably.
There are two main types of dentures: full and partial. Your dentist will help you choose the type of denture that's best for you based on whether some or all of your teeth are going to be replaced and the cost involved.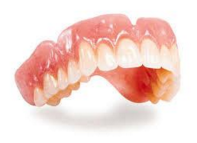 Full Dentures
A full denture is made to replace all missing teeth and has a flesh-coloured acrylic base that fits over your gums. The base of the upper denture covers the palate (the roof of your mouth), while that of the lower denture is shaped like a horseshoe to accommodate your tongue.
Partial Dentures
Partial dentures are designed to replace one or more missing teeth. There are different types of bases that can be chosen, either a metal chrome framework or an acrylic base. The differences between the two are cost and comfort.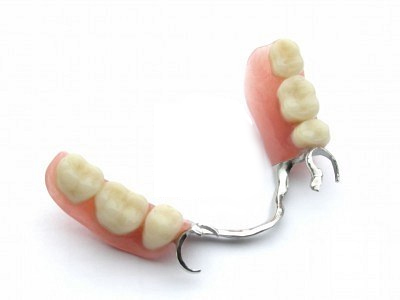 Over a period of time, your denture will need to be relined, remade, or rebased due to normal wear. Rebasing means making a new base while keeping the existing denture teeth. Also, as you age, your mouth naturally changes. These changes cause your dentures to loosen, making chewing difficult and irritating your gums. At a minimum, you should see your dentist annually for a check-up.