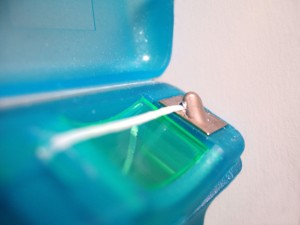 Brushing your teeth twice a day is important for maintaining good oral hygiene, but did you know that daily flossing is equally important?
Dental floss helps to prevent gum disease and tooth decay by getting rid of food and plaque from between your teeth. Areas that are inaccessible to your toothbrush.
How to use dental floss
There are many different types of floss that you can find at your local supermarket or pharmacist. Essentially there is no real difference in their effectiveness. It comes down to proper technique. Follow your dentist's advice about using dental floss. If you use dental floss incorrectly, it can damage your gums.
Here are some tips
Use a piece of floss about 30 cm long. Winding it gently around the middle fingers of each hand.
Hold the floss with your thumb and forefinger of each hand so that the floss between your hands is about 2-5 cm long.
Gently guide the floss up and down against the sides of the teeth and under the gum line stopping when you feel gentle resistance against the gum.
Make sure you floss between every single tooth concentrating on sliding the floss along the sides of both teeth. Not just passing the floss through the gap.
Flossing at night is better than flossing in the morning
What if my gums bleed?
Initially your gums may be tender and bleed a little as you start to get rid of any plaque build-up. Continue flossing your teeth and the bleeding should stop, as your gums become healthier.
If you notice continued bleeding after a few days, please don't hesitate to call us on 1300 428 715, we will be more than happy to assist you with any questions that you may have.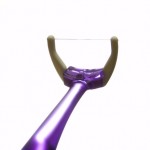 What if I find flossing difficult?
If you find holding the floss difficult, you could try using a floss holder. Floss holders hold the floss making it easier to reach more difficult areas. You can buy these from pharmacists, supermarkets or come and see us at Redcliffe Smiles. We have a vast range or oral hygiene products that will help keep you smiling for life.